What Electric Car Should I Buy?
Electric cars are taking over the diesel and petrol cars slowly. A small number of pure electric cars have been noted in the market in 2018. Many people are buying plug-in hybrid car due to some concerns that are still there about pure electric vehicles. However, by October 2018, about 12,526 pure battery electric vehicles (BEVs) were registered. There is more to learn about the best electric cars that are already in the market.
Nissan Leaf
This model is a suitable one for families. The electricity costing for 395 miles has been noted to be just £13.70 proving it to be cost-effective. The driving range of the leaf makes it an affordable EV to use every day; the new stylish design is sure to turn heads.
BMW i3
This i3 EV mixes clever F1 speed carbon fibre construction with futuristic styling making it the simplest of all and a great city car. Though this is a tiny BMW, it has plenty of space in both rows of seats and a small boot. This makes it the best car to move around town.
Hyundai Kona Electric
This car is a good one for your daily use because its battery has a large capacity of 64 KWh enough for 292-mile range. The range is reliable for over 200 miles with a sharp performance. It is a good one when one is thinking of taking a long distance drive.
Jaguar i-Pace
Jaguar I pace is both fast and luxurious and suitable for buyers who are willing to pay a little more for luxury and convenience. It has a comfortable interior. It boasts up to 298 miles with a power battery of 90 KWh. It saves battery thus giving you value for your money.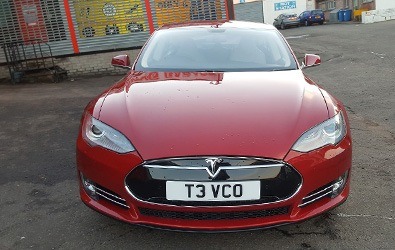 Tesla Model S
Tesla Model S is one of the fastest cars that one can buy. It has mostly been bought by executives. It is fast, comfy and emissions-free. It has a very long range, and its battery boasts 0 to 60 mph of just 3 seconds.
Renault Zoe
The modification was done for this EV in 2017 and has no petrol or diesel literation available. A significant longer battery of up to 250 miles was added to it. This means that in warm weather, it can travel up to 186 miles in a single charge.
Hyundai Ioniq
This is a good one for the people who may be a bit nervous about moving to an electric vehicle fully. One has got the option of picking a hybrid or plug-in hybrid version. This provides reassurance on longer journeys. The pure EV costs 29,495 Euros.
Tesla Model X
It has the convenience of parking space because of its gullwing doors which open even when you have parked in a place with not enough space. It is built to provide the most convenient interior experience ever, and the third-row seats are fine for kids when travelling on short distance.
VW e-Golf
It is a clean and quality electric car. It comes with all the features of the usual Volkswagen. It is versatile, agile and fun to drive. This EV does not stand for compromise. It is one that you use to run different errands as many times without the car going low on energy.
VW e-Up
This one is good for the person who wants to embrace the future of motoring in a low mode. It has a short EV range of 99 miles and therefore it is a good one to move just around town. It is suitable for longer miles, but it is a perfect one to help you move silently to Electric vehicles.
Kia Soul EV
This is a good car to drive around town. It does not go as fast as other EVs, but its performance is good when you are not doing long distance. Its driving range is 132 miles and a generous 281-litre boot space. This EV has a trendy look that makes it outstanding.
Smart ForTwo Electric Drive
Smart has been equipped with an electric motor and battery for zero emissions. After many years of developing, Smart has managed to get the cost of Fortwo Electric Vehicle to around 16k Euros. The government has granted its drive much like a regular Fortwo. It has a more than ample performance.
---
Read more about buying an electric car in the UK.