Used Electric Cars for Sale

Inverness, Aberdeen, Dundee, Glasgow, Edinburgh
Are you looking for the best value Used Electric Cars for Sale in the UK? We offer quality used Electric & Hybrid cars for customers throughout Inverness, Aberdeen, Dundee, Glasgow, Edinburgh and the whole UK.
Electric cars have become very popular and they have various benefits to offer. We offer quality used eco cars for sale. There are a variety of models available and they also come in three different charging levels. With charging point across the UK, it's very easy and convenient to drive an electric eco-friendly car.
Call today on 01856751730 for more information about used electric vehicles.
Fuel efficient cars
There are many benefits to fuel efficient cars. You can also benefit from government funding for up to 75% for a home charger. This is a great benefit and one of the main reasons why people choose to drive electric eco-friendly cars.
Eco friendly cars
Another benefit is that you don't necessarily have to buy brand new eco friendly cars. You can also choose to buy a second-hand vehicle that is a very good condition, which will make it even more cost-effective. They are relatively inexpensive to maintain.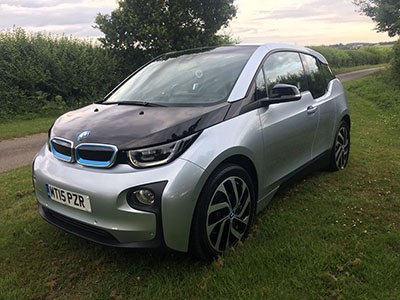 Eco Cars For Sale
Speak to Eco Cars today to find out more about electric cars we have available as well as all the different benefits do you have to offer and how to maintain them effectively. There are always ready to assist you with helpful guidance and advice, making your entire purchase decision a very easy one.
Eco Cars are based in Orkney but offer electric cars for sale throughout Inverness, Aberdeen, Dundee, Glasgow, Edinburgh and the whole UK. Call today on 01856751730 for more information about used electric vehicles.
We sell used electric cars throughout the major cities of the UK including:
Glasgow
Edinburgh
Inverness
London
Birmingham
Manchester
Aberdeen
Dundee
Newcastle
Sheffield
Liverpool
Leeds
Find the cheapest green cars
Buying second hand electric cars means that you will find the cheapest green cars. Electric cars are a great option in terms of driving an eco-friendly car. They are very affordable to maintain and they a great alternative for someone looking for an inexpensive vehicle. They are there are charging points available along your journey that just makes it much more convenient to drive your car.
If you wonder how much it cost to charge an electric car, this depends on your home tariff ,but an economy 7 type tariff it costs around 2p a mile to run an EV.
You can also make use of a rapid charging facilities at various points across the UK, adding, even more, convenience to your journey with a Rapid charge taking as little as 20 minutes.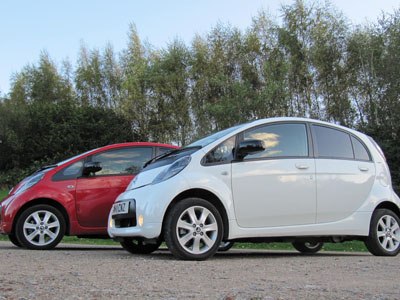 There are various models available when you are looking for eco-friendly cars to drive, and this will also depend on your budget. You also won't have to worry about paying any congestion charges, as these vehicles are 100% eco-friendly. This is a great benefit for people looking to save on expenses.
Needless to say, you won't have any fuel expenses with this eco-friendly car and they are completely electric. You can drive around 80 to 90 miles per charge, depending on your journey.
Which Eco Car Should I Buy?
There are various models available when you are looking to buy electric cars, and these depend on your personal needs as well as your budget. Electric is so very fuel efficient to drive so it has many benefits to offer.
These are a great option if you want a car that is eco-friendly and relatively inexpensive. You won't have any fuel charges, and your electricity charge for a refill can be paid in form of a rebate for up to 80%. You also won't have any congestion charges as these cars are 100% eco-friendly.
Eco Cars specialise in a variety of eco-friendly vehicles and our team is always available if you want to ask us about the different models available as well as which one will suit your needs best. We would gladly discuss all the benefits with you and help you make the right choice when purchasing a vehicle.
Electric cars have become very popular over the years, mainly for the fact that they are eco-friendly, and also because they are very easy to drive and convenient to chart with charging points available across your journey.
How Much Power Does An Electric Car Use?
Electric cars can be very efficient, depending on your use and the number of times you have to charge them. In general, an electric vehicle can drive over 80 to 90 miles per charge, making them very efficient.
You can also make use of rapid charging points at various locations throughout the UK, which is ideal if you are in a hurry and need to recharge your car.
Since the car will run on electricity, it is much more fuel efficient introduction other cars, as you will only have to recharge the car at certain intervals. You will pay no connection charges either, which is an additional benefit to you. There are various models cars available, and this makes it easy to choose the car for your needs.
The most ecological cars
Are you looking for the most ecological cars? For electric cars, there are various models available it's easy to compare each of their benefits and choose the cheapest electric car for your needs. At Eco Cars, we are happy to discuss the different models with you, and help you to choose one that fits not only your budget but also your lifestyle needs.
Another reason why you can choose electric cars is that they are also energy-efficient is that they convert around 90% of the energy at the wheels, where conventional gasoline vehicles only converter around 30% energy at the wheels.
This makes them very energy efficient and very eco-friendly, two of the benefits that people look for when they purchase electricity cost. With no fuel expenses and even a rebate on your field charges, electric vehicles are a great benefit for every car owner. The different models that are available are all so much more cost effective than they were in recent years, making them the perfect option for anyone's budget.
Buying Second Hand Electric Vehicles
Are you thinking of buying second hand electric vehicles? Eco Cars can assist you in buying the perfect electric car. Where they are looking for a brand new electric eco-friendly car or a second-hand car, we can help you make the right decision according to your unique needs and your budget. We have various models available and each of them has their own benefits to offer. This makes them ideal for any car owner, especially since they are so energy efficient and affordable to maintain.
There are charging points available throughout your journey, and you can also make use of rapid charging points at certain places. That makes your car very cost efficient to drive, and you don't have to pay any congestion charge exceeded. The second-hand electric vehicle is very cost-effective, and they are in great condition, which means that this is the ideal option if you are looking to buy an eco-friendly vehicle.
For more information about the eco-friendly cars as well as all the different benefits that you can enjoy, please get in touch with our friendly sales team. We can help you make the right decision in terms of what car to choose, as well as how to maintain your vehicle the most cost effective way possible.
Environmentally Friendly Cars
If you are looking for the best value Used Electric Cars for Sale, contact us today. Eco Cars are based in Orkney but offer used eco cars for sale throughout Inverness, Aberdeen, Dundee, Glasgow, Edinburgh and throughout the UK. Call today on 01856751730 for more information about environmentally friendly cars.

Testimonials
Read some feedback below from some of our very happy customers.
My first EV many many thanks to Jonathan and team I was another one of those customers who had lots & lots of questions to try to make my choice of FIRST EV .. they helped and answered all my questions, gave me lots of advice on all the situations and then once I had made my choice of car the choices were huge... and again lots of great advice on which model to look at, and the best deal on each of them so after a short hunt, Jonathan found me a great deal on a fully loaded BMW i3 and then the service did not stop there ... James delivered my car to my home and gave a great run down , and instruction on being an EV owner and then James took me on a short test run out to show how most things worked and to make sure I was comfortable with my new car a great experience and really well looked after from start to finish.
Luke
The first and only choice for EV purchases - look no further! I needed an electric car at short notice, so I got in touch with Jonathan at Eco-Cars. I'd known Jonathan for a while and knew that he came highly recommended, but even still I was taken aback by just how quickly he managed to source a Nissan LEAF for me and what a great deal I got on it. Jonathan delivers your new car anywhere in the UK, but in my case, the car just happened to be right on my doorstep, so the whole process was exceptionally quick. Not only that, but Jonathan gave me a plethora of information on its history, health and driving tips. When it comes to EV retail, Jonathan can see the Matrix; if he doesn't know something, it's not worth knowing. Why go to dealerships with half-trained - or all too often completely ignorant - sales reps who know nothing about their own vehicles, when you can buy guaranteed quality machines from the pro himself. Eco-Cars is my first and only choice for EV purchases, and I cannot recommend them strongly enough to all. Cheers, Jonathan!
Euan
Peugeot I-on /Swindon. Not having had a car for 31 years Jonathan was really helpful in not just in getting me the car I wanted but helping out on pros and cons of what would work best for me. Many thanks for getting me back on the road again.
Anthony
Just taken delivery of my second Nissan Leaf from Eco cars. The whole process was seamless and stress-free. Jonathan made everything so easy. The up graded 33kW battery is a godsend, I am arriving home with more miles left than I had on a full charge in the Old leaf. Am looking forward to some cold weather to try out the heated seats. Thoroughly recommend doing business with Eco cars, wish everyone in the business was so helpful.
Mrs S Scriven
Making buying and using an electric car easy I bought my Citroen C Zero from Jonathan two months ago and continue to be delighted. Buying the car from Jonathan made the whole process of understanding whether it would be suitable and how to make the most of it straightforward and reassuring. Not to mention his guarantee. If you have any doubts about how to live with an electric vehicle then you will find that Jonathan knows the answers. He is a man whose passion for electric vehicles overrides any sense of a merely commercial transaction. He has been there to help even after delivering my car to me. Knowing that he is able to drive long distances in a car with an apparently modest range is reassuring and now I am getting the confidence to extend the distance between recharges. So far 70 miles has been my maximum. He can also guide you through the variety of charging points, apps and suppliers. A single RFID key ring tag from Polar allows access the whole range when added to Ecotricity for motorway services. He knows his stuff.
Mr Piers
Not your average Car Salesman Buying a car is a nightmare for me, having to deal with target-driven salesmen and those additional upsells. Jonathan was far from this and the whole process of purchasing the car was easy, straight forward and an all round pleasure. Being based in Newcastle upon Tyne, I had to place a lot of trust and cash in the hands of someone I had never met. However, after a short chat to discuss the buying process I felt completely at ease. The car was delivered to my home address by Jonathan and you can tell that this is not only a business but a passion. He was highly knowledgeable about EVs supplying me with handy facts, figures and tips whilst out on the road. (Something lacking at any main dealer I had been to previously) The car was exactly as described and shown online I could not fault it in any way. I can say with certainty that should I be in the market for a second EV or when the time comes to upgrade the current one Eco Cars will be my first port of call.
Dale
Our Second Leaf from Eco cars! We have Just bought our second car from Jonathan at eco cars. He is great to deal with and was also fantastic with any follow up questions. I would have no hesitation in recommending eco cars. Great service.
Scott
Jonathan is one in a million, I have never met a car salesman like him and I am still pinching myself how well I and my wife have been treated buying our Citroen Berlingo Full Electric Van. It's not just his job but his passion. Jonathan saved us a fortune and the van is as new and has that new van smell something we only dreamed of owning. At first, I was a bit weary handing over my savings to a total stranger. If you're looking for an EV and you're on a budget Jonathan will take you on an amazing journey and get you the best deal out there. He gave us a running commentary from collecting the van from Stranraer where the van had been delivered from Ireland where it was a Citroen Demonstrator and gave us a live Facebook commentary on how the van operated and a lesson in how the charge points work and even offered to lend us a ChargePoint card till ours arrived , have a look on youtube at Jonathans videos and subscribe.All our doubts and negative thoughts about EVs are all in the past we love the van feels like you're on a magic carpet and so relaxing to drive. Jonathan dropped the van off to be shipped to us in Shetland we love it. Truly Amazing.
Tom Jenkinson
Used Electric Cars Near Me
If you are looking for the best value Used Electric Cars for Sale, contact us today. Eco Cars offer used eco cars for sale throughout Inverness, Aberdeen, Dundee, Glasgow, Edinburgh and throughout the UK.
Call today on 01856751730 for more information.